CPU Plastic
The CPU is the heart of the computer. This microprocessor determines the speed and power of the PC. CPU Plastic can be recognized by the plastic board with golden pins on it. These pins represent value by the amount of gold, which means that a lot of CPU plastic is being recycled by us.
Krommenhoek Metals will always perform an accurate analysis of all CPUs, and is therefore able to pay a very competitive selling price for CPU Plastic. You will be surprised what the value is when you offer your old CPUs.
You can deliver plastic CPUs yourself at the yard of Krommenhoek Metals, but we are also happy to be of service with our old metal box service. For turning in smaller quantities you can also send us a package. Upload your photo here or click here to contact us directly.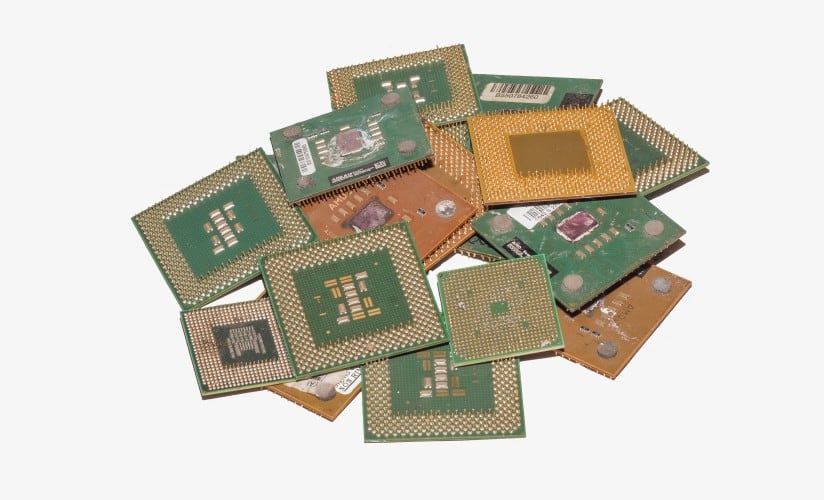 Easily calculate the yield