Hard drives
Schroothandel Krommenhoek Metals in Rotterdam is at your service for the recycling of your hard drives. All files are stored on the hard drives, which contains a housing and a printed circuit board. From this part all storage tasks are performed in your computer. To get a good idea of the value that the hard drives represents, we perform a thorough analysis. Our professionals can determine what the exact value of each hard drives is. These parts are usually being sold for a higher price than the "refined" products at Krommenhoek Metals.
Destroying your confidential data
Data is often privacy sensitive, this is the reason why we destroy the turned in hard drives. In addition, we issue a declaration of destruction. This way you can always be sure that the files can not be retrieved. The privacy or your company information is being guaranteed!
Turn in your hard drives or let us collect your scraps
The hard drives can be turned in at Krommenhoek Metals, but we are naturally also happy to assist you with our old metal box service. If you have larger volumes we can assist you with our scrap containers. Upload your photo here or click here to contact us directly.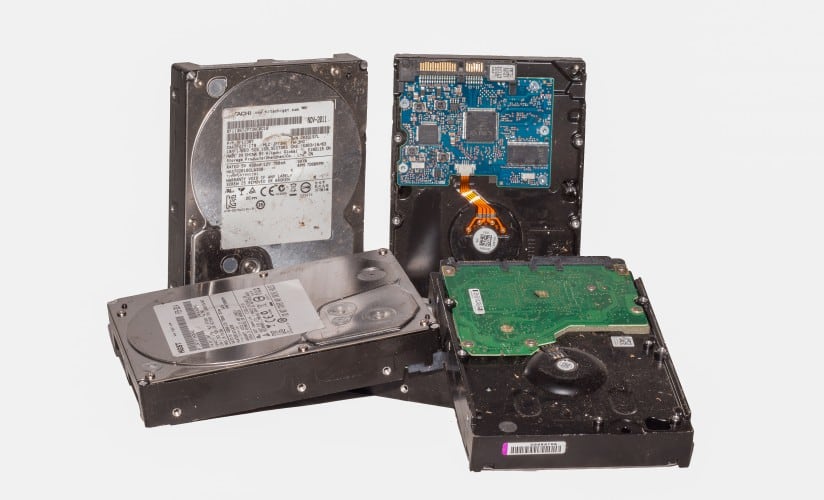 Easily calculate the yield