Old computers
Old computer cabinets
At Krommenhoek Metals you can give us your old computer cabinets. When a computer is already a dated model at the time you take it out of the box, the selling price for old computer cabinets is very important. In the past computers were thrown away much more often, but people are becoming increasingly aware that the old computer cabinet represents a certain value. Various separation processes have made it possible to get many valuable materials from the computer back into the production process. As a result, computer scrap does no harm to the environment. It is therefore important that your computer case ends up at our scrapyard and not in your regular waste.
Turn in your old computer at Krommenhoek Metals
Do you have an office clearance where all computers are replaced? Let us know what you need. It is possible that you will need a container or more people that can help. We are happy to take care of your needs. Be aware that your old computers are worth a lot of money at Krommenhoek Metals!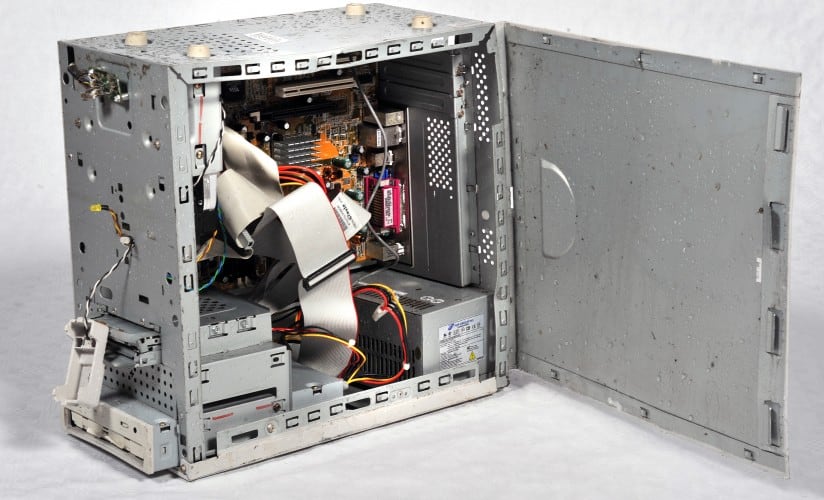 Easily calculate the yield