Krommenhoek Metals Achieves End of Waste Certifications
Our QHSE Coordinator, Vincent Deurloo, has been hard at work recently, and the smile on
his face in the photo speaks volumes: we have successfully obtained the End of Waste
certifications.
These certifications are of paramount importance to continue exporting clean metal scrap
streams to factories and other processors outside the EU. With this certification, these metal
scraps are no longer considered waste but valuable raw materials for the production of new
goods. We have obtained these certifications for the following products: copper (including
brass), iron (including stainless steel), and aluminum.
While the majority of our metal scrap is supplied as raw material to European factories,
European demand is not always in sync with the available supply. This is currently the case
with certain aluminum scrap products needed for European automobile production due to
disappointing car sales figures.
Therefore, it is crucial to maintain strong international relationships with factories worldwide
where there is a demand for End of Waste certified scrap at that moment. This way, waste
scrap generated in Europe with no local demand remains highly recycled into new products,
ensuring a healthy market balance to keep supply and demand in equilibrium globally. This
benefits the profitability of high-quality metal scrap as a raw material. We are excited about
this new step in our ongoing professionalization journey.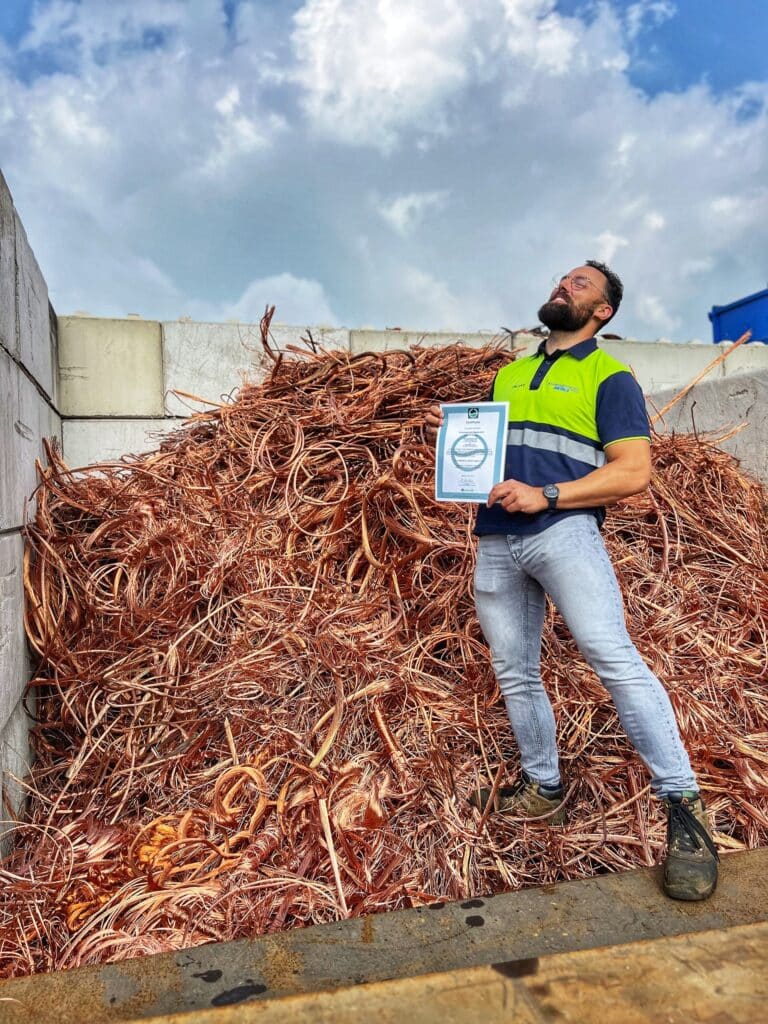 Terug