The long wait is finally rewarded!
As early as the summer of 2021, we entrusted Scania with the task of delivering 2 brand-new Scania R500 8×2/4 vehicles. The first one is equipped with a crane/hook build and was delivered last summer, while the second one features a convenient hook arm system. Both vehicles are now fully assembled and ready to hit the road. What makes these new vehicles particularly special is Scania's advanced S-U-P-E-R driveline. With this addition, we're not only incorporating the latest but also the cleanest technology into our fleet. And as if that's not enough, they also contribute to environmentally friendly and profitable transportation with an impressive fuel saving of at least 8%.
The impressive assembly of both the crane/hook and the hook arm system was done by the skilled professionals at Bevako. The eye-catching advertising was applied with precision by TipTop Reclame, while the finishing touches were applied by the adept technicians at the Scania workshop in Hoogvliet, in collaboration with Scania CDW in Zwolle.
We thank Scania for providing us with this beautiful steel horse and for the fantastic collaboration. We wish our drivers countless safe and enjoyable kilometers with this magnificent Scania. Here's to many adventures on the road!"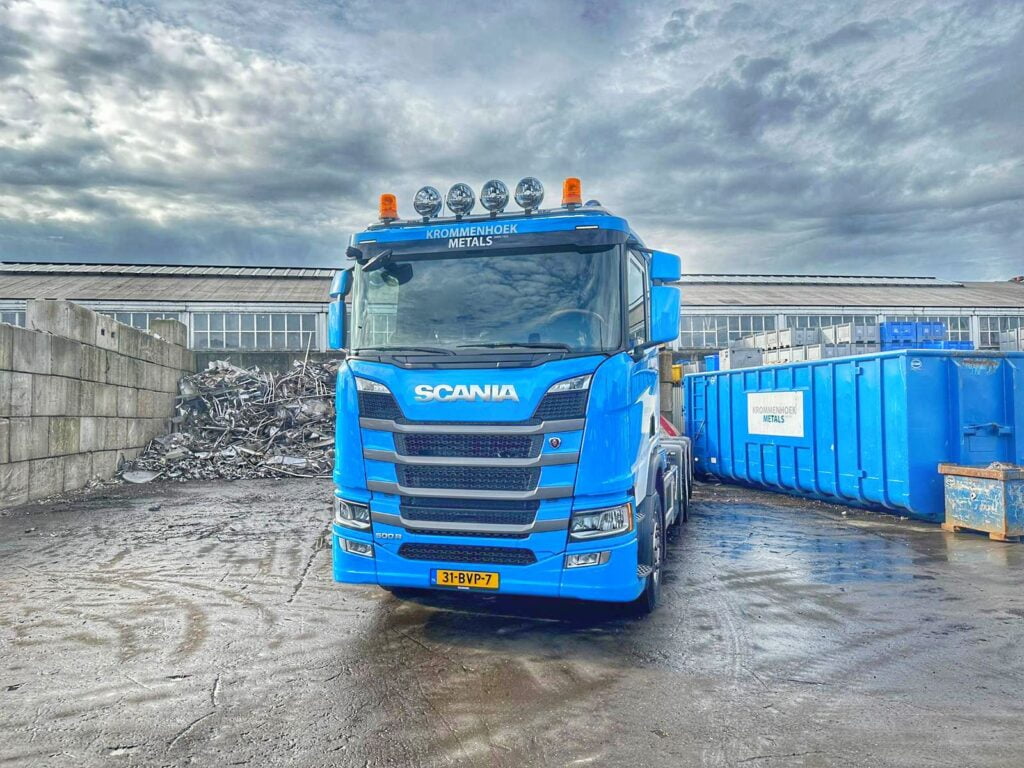 Terug