Circuit boards class C
Circuit boards class C generally have a lower quality than, for example, Motherboards. This is determined by the fact that there are fewer precious metals such as gold and palladium in it, and a printed circuit board C is often provided with a lot of structure such as batteries on the board. Despite this fact you still don't have to discard the circuit boards. The still represent excellent value. Circuit boards C often have a high structure with cooling elements. This lowers the percentage of precious metals.
If you are curious what the value is of your circuit board, you can ask us to analyze the quality. When we know the quality we can determine the value of the printed circuit boards.
Old printed circuit boards C can be turned in at Krommenhoek Metals, but we are naturally also happy to assist you with our old metal box service. If you have larger volumes we can assist you with our scrap containers. Upload your photo here or click here to contact us directly.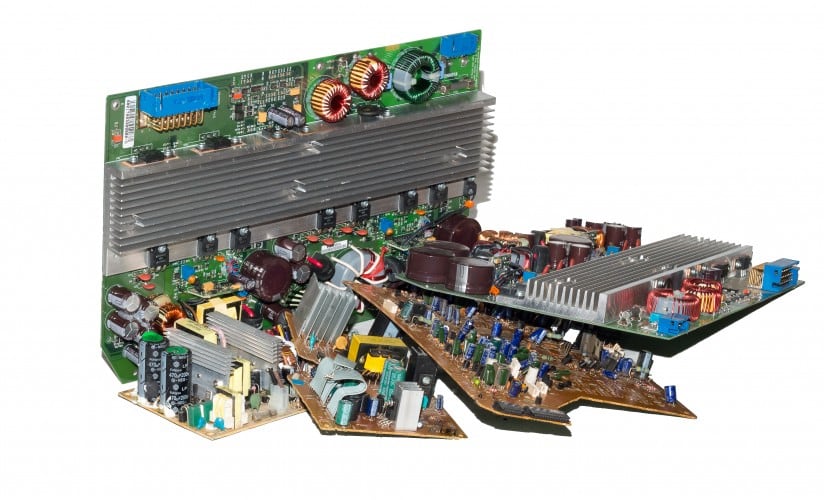 Easily calculate the yield