Car wiring harnesses
Due to the increasing electronics in vehicles, more and more copper wire is needed in these vehicles. To prevent a huge jumble of wires, all wires that form the cable harness are held together. This cable harness runs directly or through ramification along all components that must be supplied with power. In the event of a malfunction, the cable harness must be fully or partially replaced and the old cable harness must be recycled. The cable harness will also be removed at the end of the service life before the vehicle is shredded. By removing the cable harness before the vehicle goes through the shredder, a higher recycling percentage is achieved and this benefits the environment and the economy.
The car wiring harnesses consist of numerous different loose and generally thin copper wires. Manual processing of this cable is far too labor-intensive, and is therefore processed by shredding with a cable shredder. The cable scrap price depends on the price on the LME and the current copper price which smelters are willing to pay for this secondary raw material.
Examples of car wiring harnesses
• Automatic cabling
• Car scrap yard
• Automatic disassembly
• Car recycling
• Vehicle cabling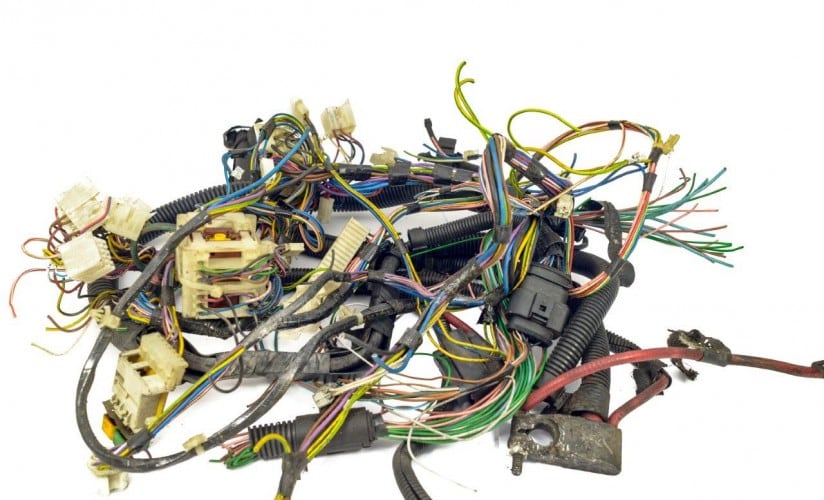 Easily calculate the yield