Old bronze price
Old bronze is used as old metal in old bronze church bells, old bronze ship's propellers, old bronze fittings, old bronze cranes and bronze decoration. Bronze was often used in ancient ties as a utensil by man, but certainly also as a decoration. Bronze degrades or oxidizes after a while and then turn green. This sometimes makes it more difficult to distinguish it from old brass. Therefore, in case of doubt, use a file or grinder to remove the oxidation layer. Bronze will often have a reddish-brown color and brass/yellow copper a yellow colour.
Hand in old bronze or have it collected
Of course you can hand in old bronze to Krommenhoek Metals yourself, but we are happy to assist you with our old metal box service or concerning larger volumes with our scrap containers.
Upload your photo here or click here to contact us directly.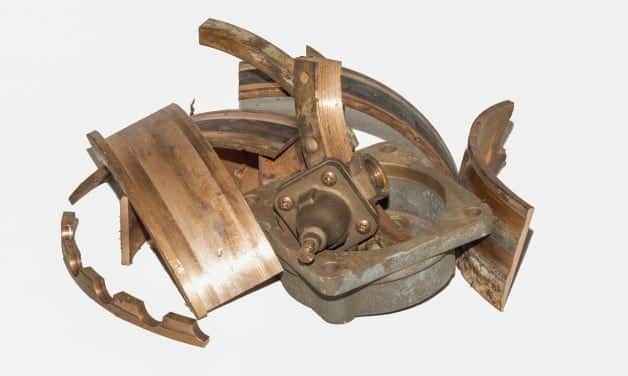 Easily calculate the yield