Old widia price
Old widia steel or actually tungsten carbide is a hardened metal and is mainly used in cutting equipment. The hardness of widia on the Mohs scale (hardness scale) is 9-9.5 with 10 being the hardest metal/mineral. This makes the material ideal as a cutting tool in for example: a lathe or milling machine. The curing process is done by sintering. Sintering means that the material grains are heated to a temperature at which it just is on the borderline of melting. As a result, the contact points between the grains grow, resulting in a very hard material.
Hand in hard metal/widia or have it collected
Old widia occurs as old widia inserts, you can hand these in yourself at Krommenhoek Metals. But we are happy to be of service with our old metal box container service. Upload your photo here or click here to contact us directly.
Examples of hard metal scrap
• Tungsten carbide chisels
• carbide cutters
• carbide drills
• High Speed ​​Steel scrap
• high-speed steel scrap
• widia chisels
• widia milling
• widia drilling
• widia scrap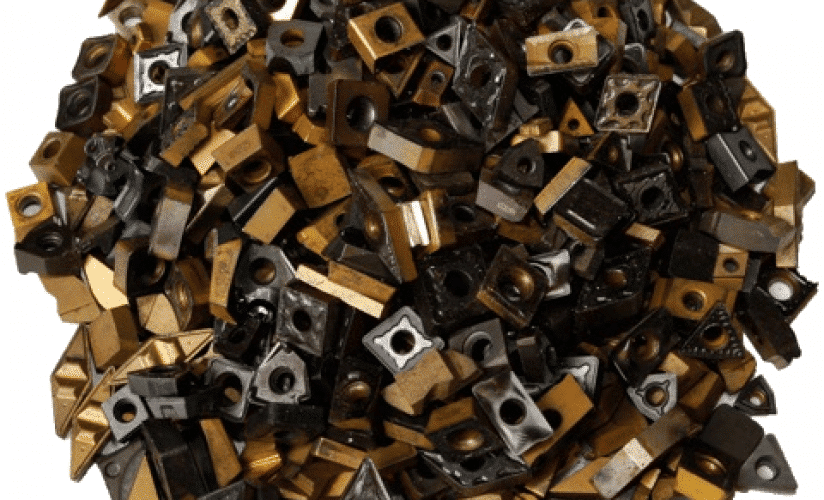 Easily calculate the yield