Ground cable price
Since the invention of electricity, we as a world population have started using more and more energy. This electricity can be generated in various ways. Cables are used to move electricity. The majority of these cables are in the ground. Nowadays you have the ground cables in different shapes and sizes. The price of a ground cable is therefore highly dependent on the type and size of the cable. Ground cable in addition often contains an iron jacket that protects the cable against external influences. Ground cables are available in all shapes and sizes. These specifications determine the ground cable price. The conductor of the ground cable can be made of copper or aluminum. Just like all other cables, ground cable must also be replaced once in a while. Today a lot of work is being done on the roads in the area of Rotterdam. The kabels that are removed are often recycled at KH-metals.
Ground cable recycling
Because the ground cable has a so-called earth shield, made of example steel wire or lead sheath, it requires a different process of dismantling. This mantel serves for protection and also for grounding. For years now Krommenhoek Metals has good contacts with earthworkers and companies that install infrastructure. During the past years our company has gained extensive experience in the purchase and recycling of ground cable. This does not only result in excellent selling prices for the customer, but also in good service.
Examples of Ground cables are:
• Sea cable
• Offshore cable
• Aluminum lead cable
• Copper lead cable
• Ground cable
Current value of ground cables
Do you want ground cables to be recycled and are you curious about the most current price in The Netherlands? At Krommenhoek Metals we are happy to help you further. The most recent ground cable price is determined on the basis of many different variables. One is the most up-to-date range from companies that supply the ground cables. Due to our prominent position in the current market, we publish the ground cable price on a daily basis. You can find this online at the scrap prices page. A historical overview of copper prices and other metal prices is also published here. In this way you are always informed.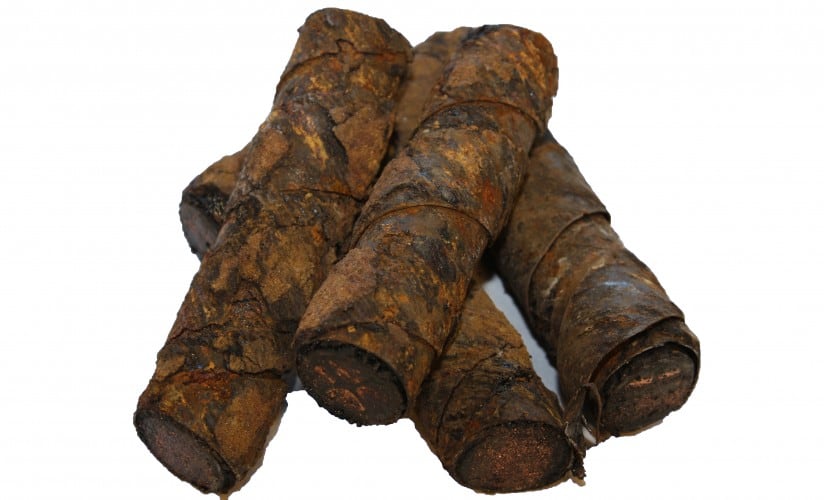 Bereken eenvoudig de opbrengst