Old electric motors price
Old electric motors are used to power a device or machine and are very common in household appliances. Examples include: vacuum cleaners, video recorders, washing machine, hair dryers, computers, photo cameras and much more. Electric motors are also widely used industrially. Among others for the drive of (water) pumps, compressors, (hoisting) cranes, fans, air purification installations and such.
Hand in old electric motors or have it collected
Of course you can hand in old electric motors to Krommenhoek Metals yourself, but we are happy to assist you with our old metal box container service or concerning larger volumes with our scrap containers.
Upload your photo here or click here to contact us directly.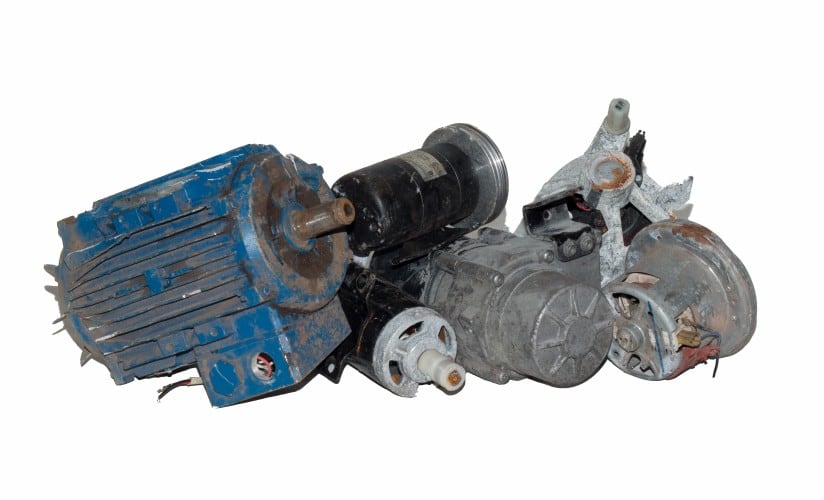 Easily calculate the yield