Old transformer blocks
Transformers come in all kinds of different sizes and designs. An electric transformer has the purpose of increasing or decreasing the voltage. The transformer blocks are often released during the demolition of industrial installations, but are for example also used in older welding carts. With larger quantities it is worth keeping this quality separate from the mixed electric motors since the value of the copper content is higher. In the event of a defect or at the end of its life, the transformer becomes scrap and must be recycled.
Transformer blocks must be free of oil, dirt, grease and related peripherals such as capacitors. PCB oil-containing transformers are not accepted. Because there are many different qualities and sizes, the exact price is more difficult to determine, all depending on the content of the different metals. Transformer blocks with copper-plated aluminum or aluminum core are worth less and should be offered as a separate quality.
Examples of transformer blocks
• Transformers demolished
• Transformers not demolished
• Cleaned transformer
• Uncorrected transformer
• Disassembled transformer
• Complete transformer
• High voltage transformer
• Medium voltage transformer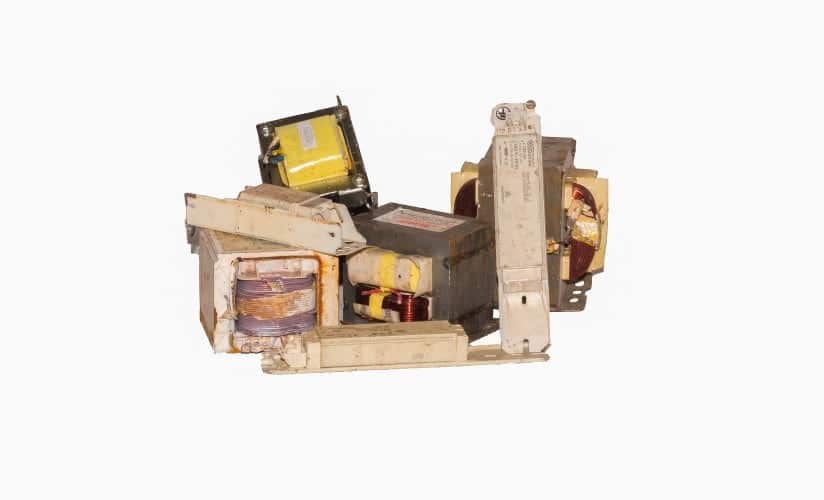 Easily calculate the yield